Heroes vs. Villains Gala (2017/11/11)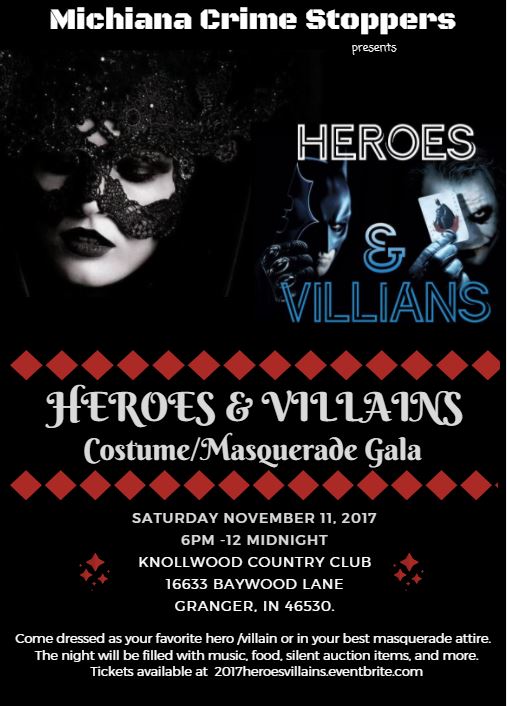 Join Michiana Crime Stoppers for a night of fun as we join forces to raise funds for our community. Come dressed as your favorite Hero or Villain or join us in a Masquerade style costume for a night of music, food, and fun!
Be sure to stay alert and be observant as you provide us with with the information about the offenders on sight! You could hold the key to locking up the scariest villain or the mightiest hero in our very own Heroes vs. Villains Jailhouse!
Tickets must be purchased through https://2017heroesvillains.eventbrite.com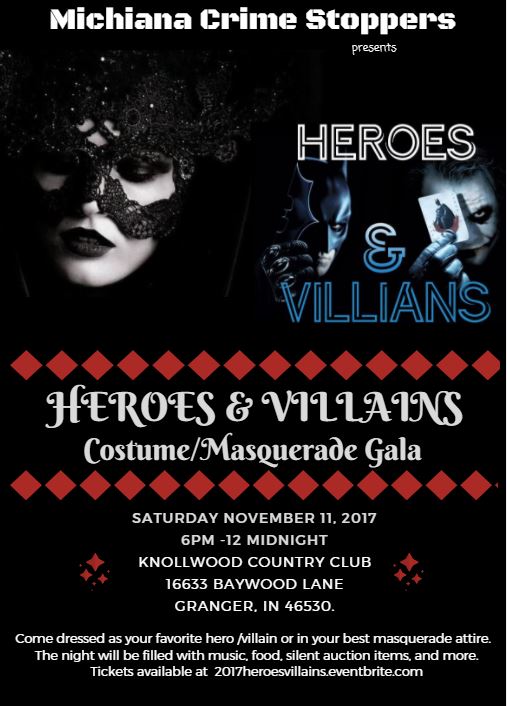 ---