If you have any information on this crime and call Crime Stoppers, you could receive a cash reward of up to $2,500 if your information leads to the arrest or indictment of anyone involved. Remember, you can call us about any crime, any time. Do the right thing. Click to submit a tip, or call us. Crime Stoppers does not have caller ID. You'll be assigned a code number and we won't ask your name.
Sponsor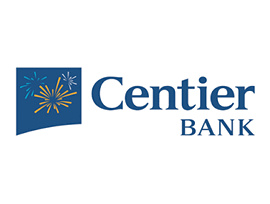 donation box thief
June 15, 2023
On May 7, 2023, at approximately 2:30 pm, this suspect stole from a donation box that was set out to help fund a program for babies and pregnant women at Christ the King Church Catholic Church on State Road 933 in St. Joseph County.
The suspect pictured was wearing a black hoodie, black/gray camouflage pants and a bright yellow and black hat.
If you know who this is or have any information about this case, please contact Michiana Crime Stoppers to submit your anonymous tip. Call 574-288-STOP or visit
p3tips.com/203
. If your tip leads to an arrest, you may be eligible for a cash reward!

---
Dionte Williams homicide
June 01, 2023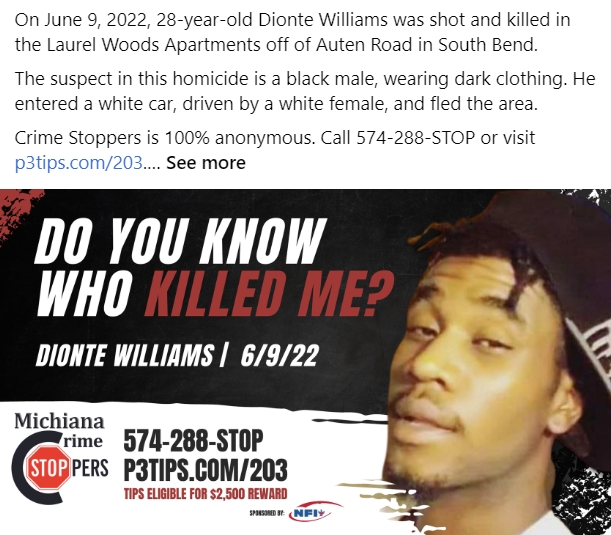 ---
Alexis Morales homicide
May 25, 2023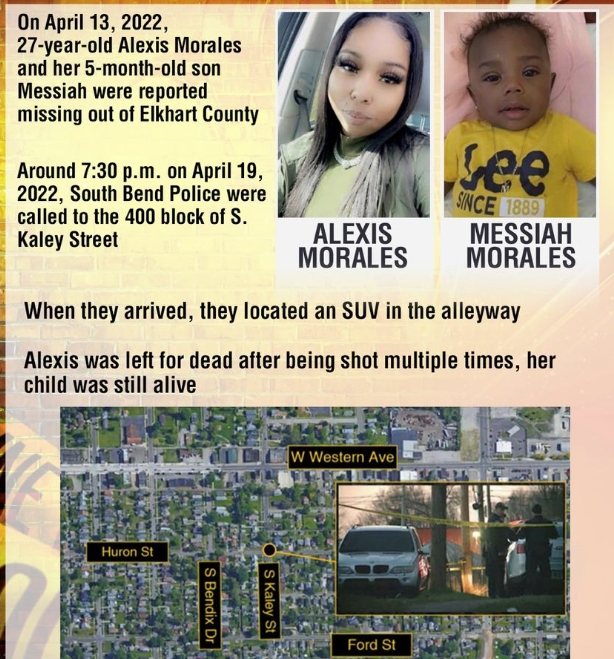 ---
Domenik Briggs homicide
May 16, 2023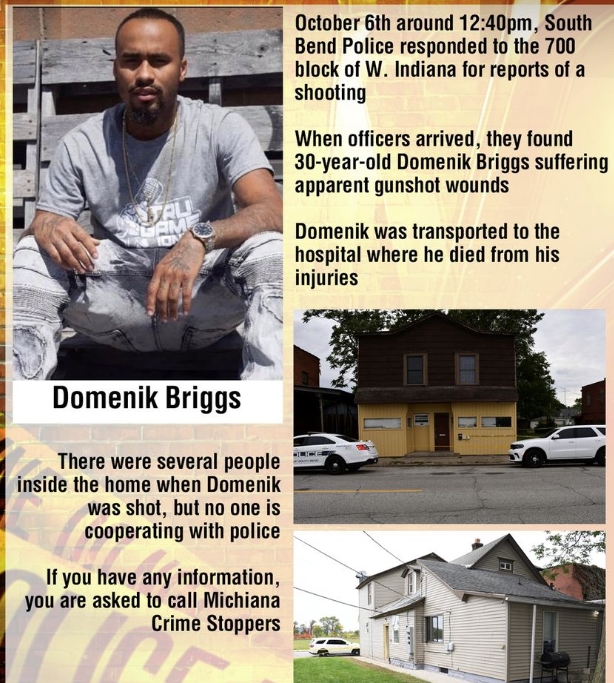 ---
Darlene Hulse homicide
May 11, 2023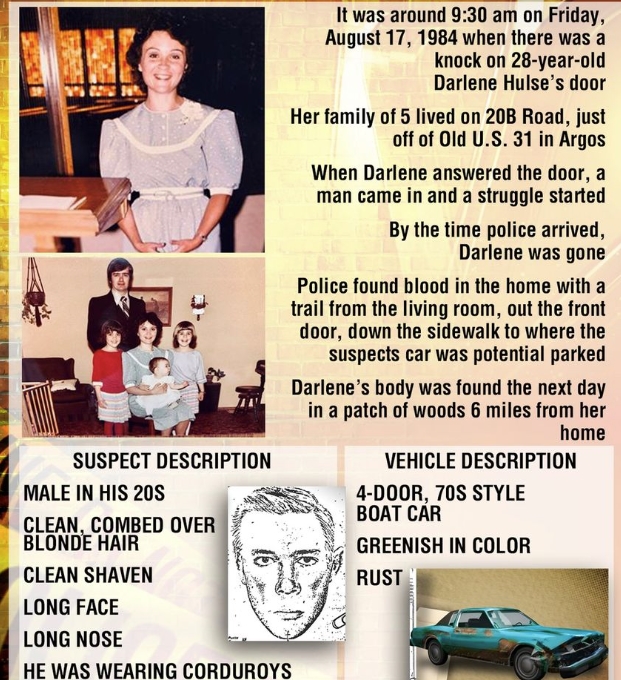 ---
theft and fraud
April 19, 2023
South Bend Police are investigating a theft and fraud case and want to know if you recognize these suspects!
On April 14, 2023, these suspects made three fraudulent purchases at three separate locations in South Bend (1600Lincolnway West, 1300 Portage Ave, and 700 Lincolnway West). Also pictured is the vehicle the suspects were in during these incidents. If you have any information about this case or know who any/all of these suspects are, you can submit your 100% ANONYMOUS tip by calling 574-288-STOP or at www.p3tips.com/203.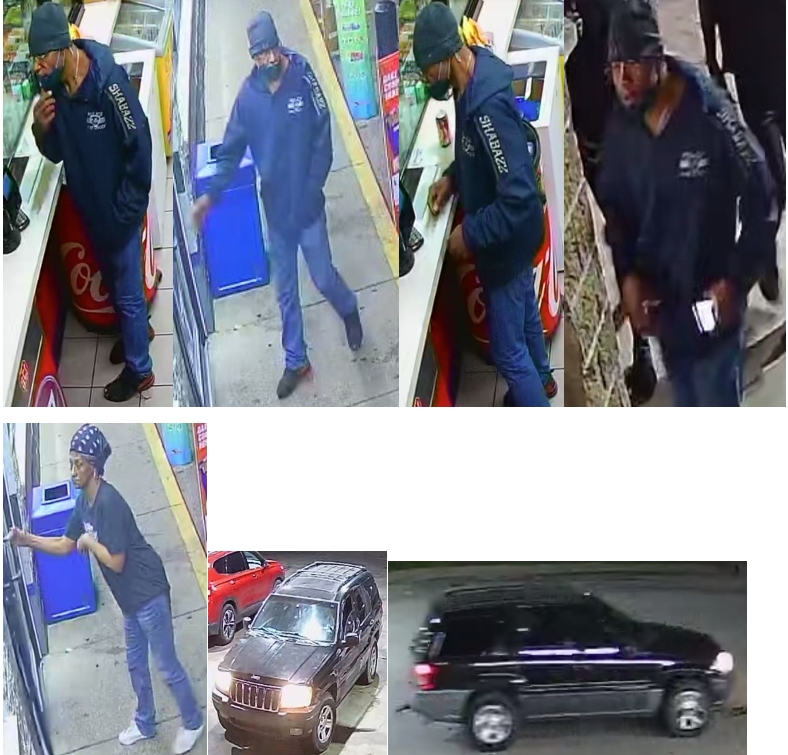 ---
Attempted robbery
April 18, 2023
South Bend Police are investigating a felony armed intimidation/attempted robbery case and need the community's help. On 03/11/23 around 3:30am, in the 3600 block of E. McKinley Hwy, this female suspect pointed a firearm at an employee of the business before fleeing. If you have any information about this incident or know who this suspect is, you can submit your anonymous tips by calling 574-288-STOP or submitting them at www.p3tips.com/203.
This tip qualifies for our Victory Over Violence Reward, so you could be eligible for a reward of $1,000 cash if your tip helps solve this case or leads to the arrest of the suspect! All tips are 100% anonymous!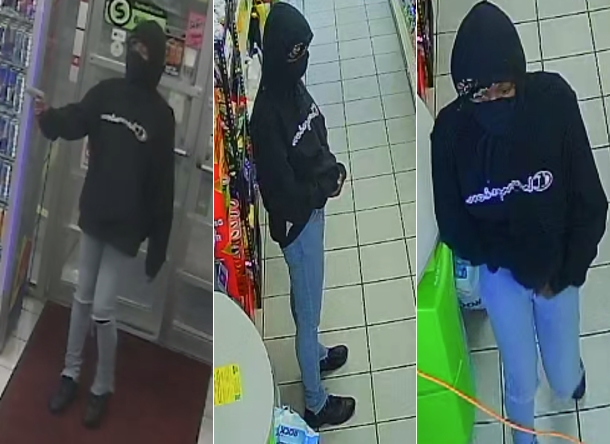 ---
Rochad Washington homicide
April 06, 2023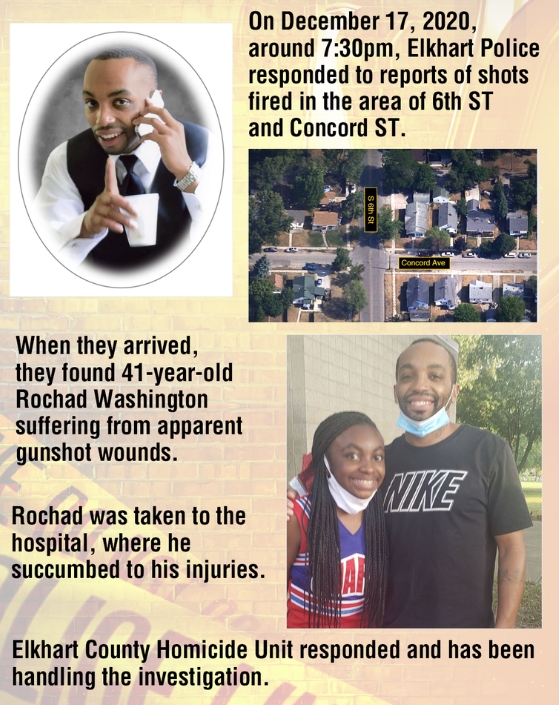 ---
Eugene "Gino" Scott homicide
March 28, 2023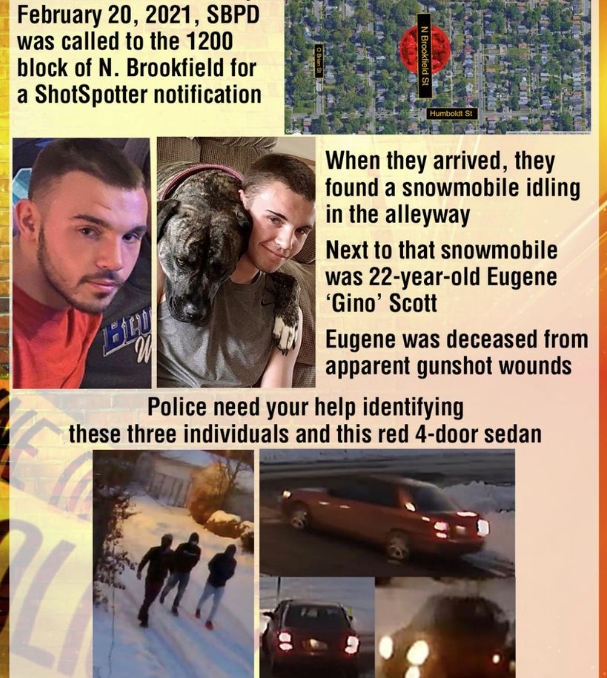 ---
Demetrius Echols homicide
March 28, 2023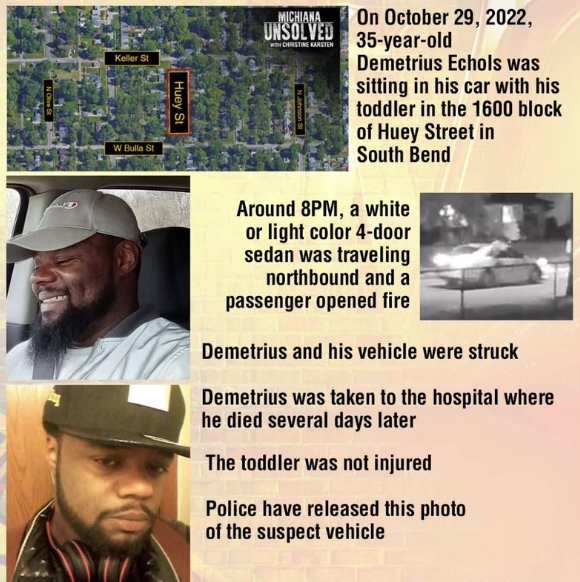 ---
Bradley Hodges homicide
October 12, 2020
The St. Joseph County Metro Homicide Unit is investigating the homicide of 43 year old Bradley Hodges. He was found dead last week with a gunshot wound at the Sunset Village trailer park on Locust Road.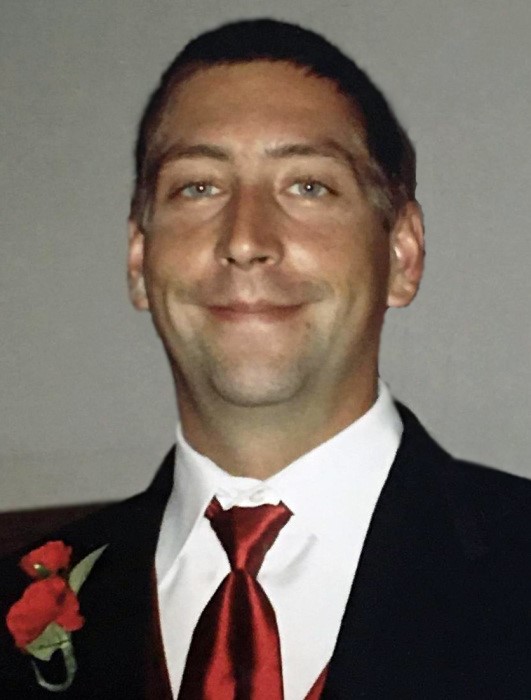 ---
missing person Kimberly Coleman
September 08, 2020
In April of 1992, South Bend resident Kimberly Coleman, 22, was reported missing by her foster parent. Foul play is suspected in her disappearance; she has not been seen or heard from since. Her last known address was in the LaSalle Park area of South Bend. Prior to living in South Bend, Kimberly resided in Fort Wayne and it is believed she still visited Fort Wayne regularly while living in South Bend.
At the time of disappearance, Kimberly was described as 5'6", 132 pounds, with brown eyes and black hair. She would be 50 years old today.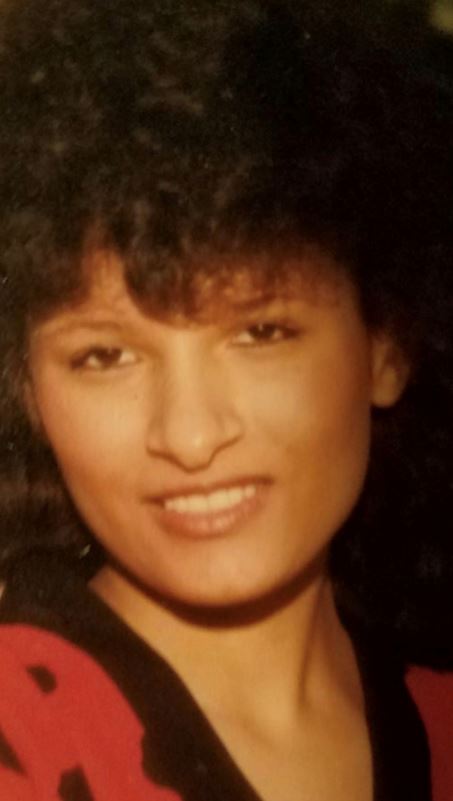 ---
missing person
July 10, 2020
Kenneth VanHulle was last seen on April 17, 2008 at his Scott Street residence in South Bend. He told family he had planned to travel to Alaska, but his family hasn't heard from him in over 12 years.
There was a possible sighting of Kenneth near Anchorage, Alaska in 2009, but authorities have not been able to locate Kenneth.
At the time of his disappearance, he was 5'8", weighed 150 pounds, had brown eyes and brown and gray hair. Kenneth would be 67-years-old.
Any information, please call Michiana Crime Stoppers at 574-288-STOP or 800-342-STOP.
**While we encourage tips, they may not qualify for a reward in this case**
---
Danielle Robinson Homicide
March 23, 2020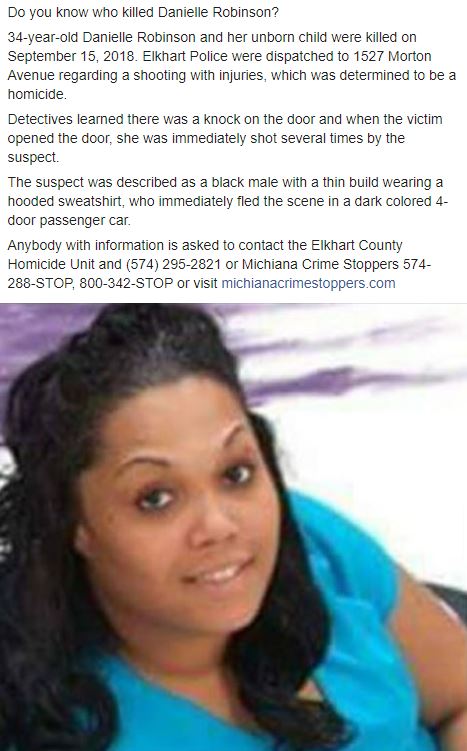 ---
Galacio Sanchez death investigation
June 05, 2019
---
Darrell Edwards Homicide
April 29, 2019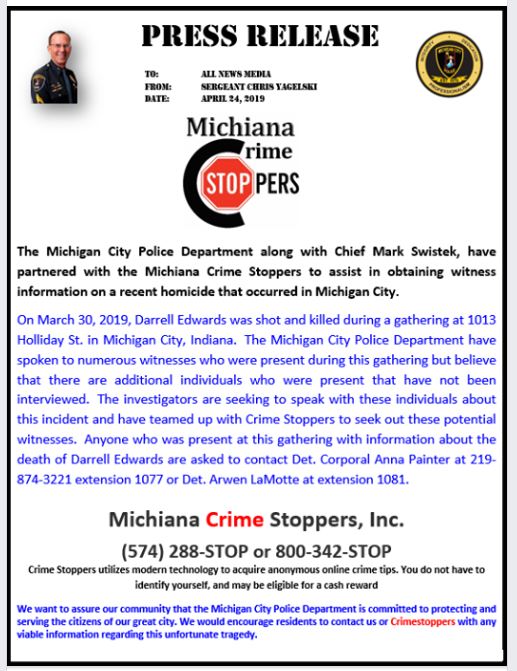 ---
Homicide of Shasta Horston
October 13, 2016
On August 14, 2015 Shasta Horston was found murdered at her home of 1038 Yukon St in South Bend. Shasta was found by family and her infant child was home during this heinous crime. Police are now asking for our help to bring the killer to justice.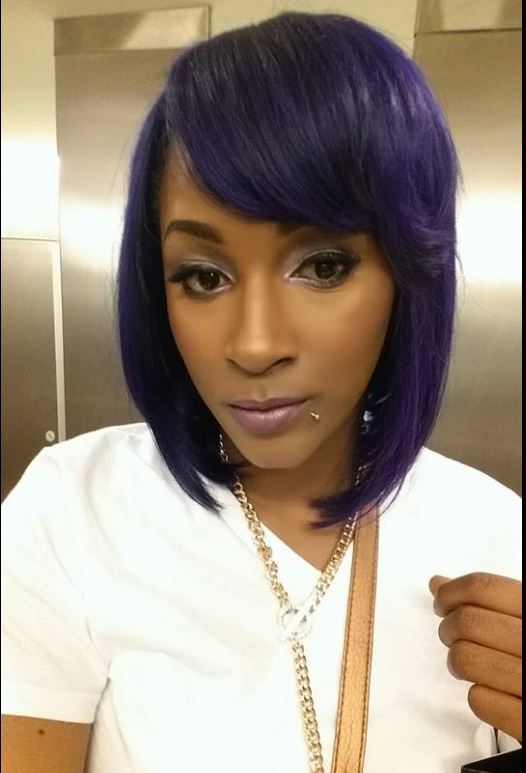 ---
Murder of Domonique Jackson
June 09, 2016
July 20, 2013 at 11pm Domonique Jackson was shot and killed, while in his vehicle, in the 1100 block of North Huey in South Bend. Domonique had a very young son, who is now growing up without his dad. Police are asking for our help to close this case.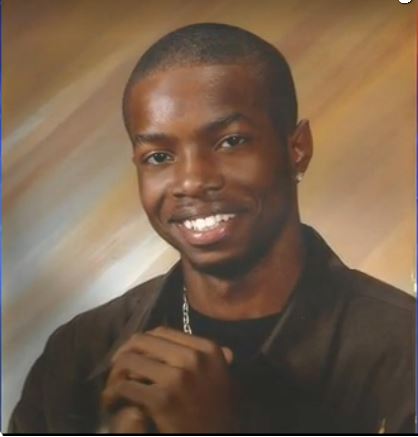 ---
Hit & Run Fatality of John Tolley
May 05, 2016
Around 10am on October 10, 2015 a passerby found John Tolley in the ditch along Ireland Road. John had been struck by a vehicle in the overnight hours and left at the scene. The St. Joseph County FACT Team is still looking for the driver responsible for this accident, and the death of John Tolley.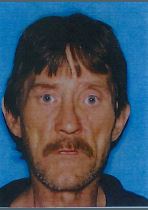 ---
Murder of William Collier
March 03, 2016
Just before midnight on August 29 police responded to the 1200 block of Queen Street in South Bend for a crash, but when they arrived they found the driver, William Collier had been shot and later died at the hospital.

Police are asking for our help to solve this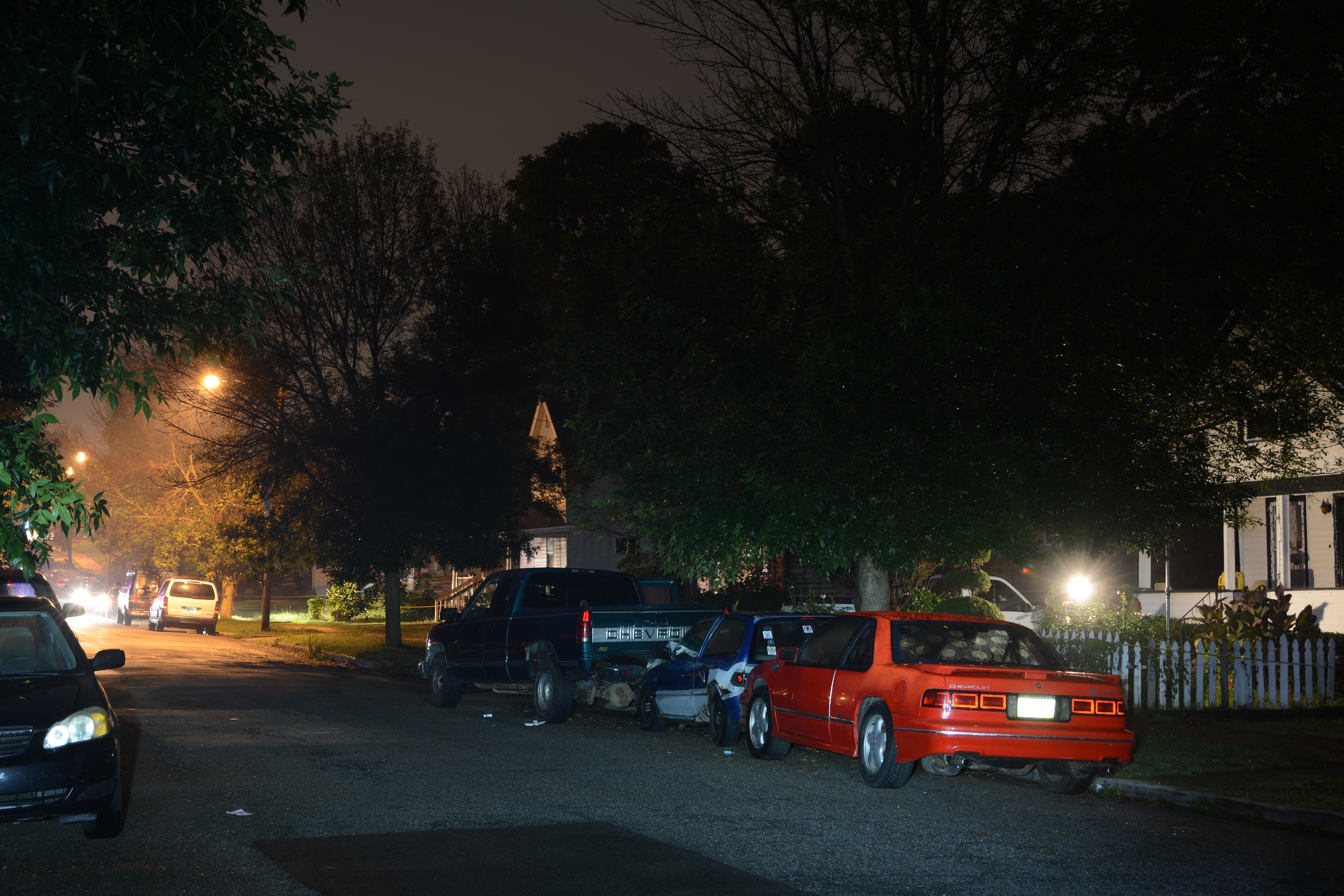 ---
| | | |
| --- | --- | --- |
| Page 1 of 5 | 92 Records | Prev | Next |