Fall Shredding Event (2017/09/23)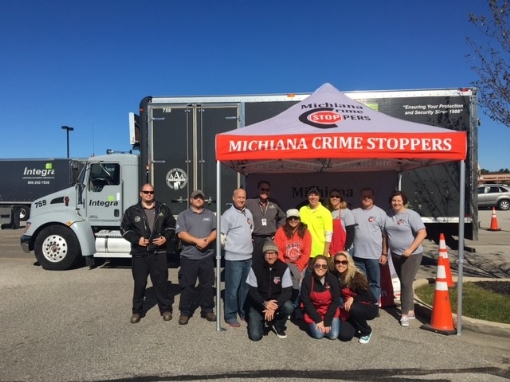 Join Michiana Crime Stoppers as we partner with our friends at Integra Document Shredding on Saturday September 23 for our Fall Shredding Identity Fundraiser.
The event will be from 8am-12noon on Saturday September 23, 2017 at the Martin's Supermarket at Heritage Square in Granger.
Bring your unwanted personal or small business documents and have them shredding onsite for a minimum donation of $10. Please remember that this is fundraiser for Crime Stoppers and that Integra will have only 4 truck onsite. We ask that you not bring truckloads of documents as it will cause us to run out of space on the trucks. If you do have a larger quantity of documents, please be just as generous with your donation. Feel free to call into the Crime Stoppers office with questions or to request special arrangements for extra large quantities!
---
Heroes vs. Villains Gala (2017/11/11)
Join Michiana Crime Stoppers for a night of fun as we join forces to raise funds for our community. Come dressed as your favorite Hero or Villain or join us in a Masquerade style costume for a night of music, food, and fun!
Be sure to stay alert and be observant as you provide us with with the information about the offenders on sight! You could hold the key to locking up the scariest villain or the mightiest hero in our very own Heroes vs. Villains Jailhouse!
Stay tuned for more details!!
---